Overview
VisualDDK is a Visual Studio extension that allows developing and debugging Windows kernel-mode drivers.Here are the main highlights:
Provides a wizard for creating driver projects
Allows debugging drivers directly from Visual Studio just like the user-mode applications
Maps error messages and enables IntelliSense
Automatically installs drivers on a remote machine over TCP/IP
Supports a custom debug transport for very fast kernel-mode debugging with VirtualBox and VMWare

Latest version
The latest version of VisualDDK is . The source code can be downloaded here.
All features
Allows developing, building and debugging drivers directly from Visual Studio.
Fully compatible with Windows 7 and Visual Studio 2010.
Allows creating projects based on existing code.
Contains a Driver Wizard allowing to create new driver projects or import existing code.
Provides a Launcher allowing to copy and start your drivers on a remote machine directly from VS.
Loads kernel symbols much faster than WinDbg.
Resolves symbols by names (or indicates an error) much faster than WinDbg by using hash tables and DIA interface.
Visualizes NT types in a convenient way (see Expression Visualizer and VisualDDKHelpers pages).
Based on WinDbg debugging engine, thus, supports all connection types, protocols, settings and console commands, supported by WinDbg.
Automatically completes WinDbg commands, similarily to Visual Studio's IntelliSense.
Visualizes STL containers used in drivers
Supports system function parameter lookup
Screenshots
A typical debugging session with VisualDDK looks like this: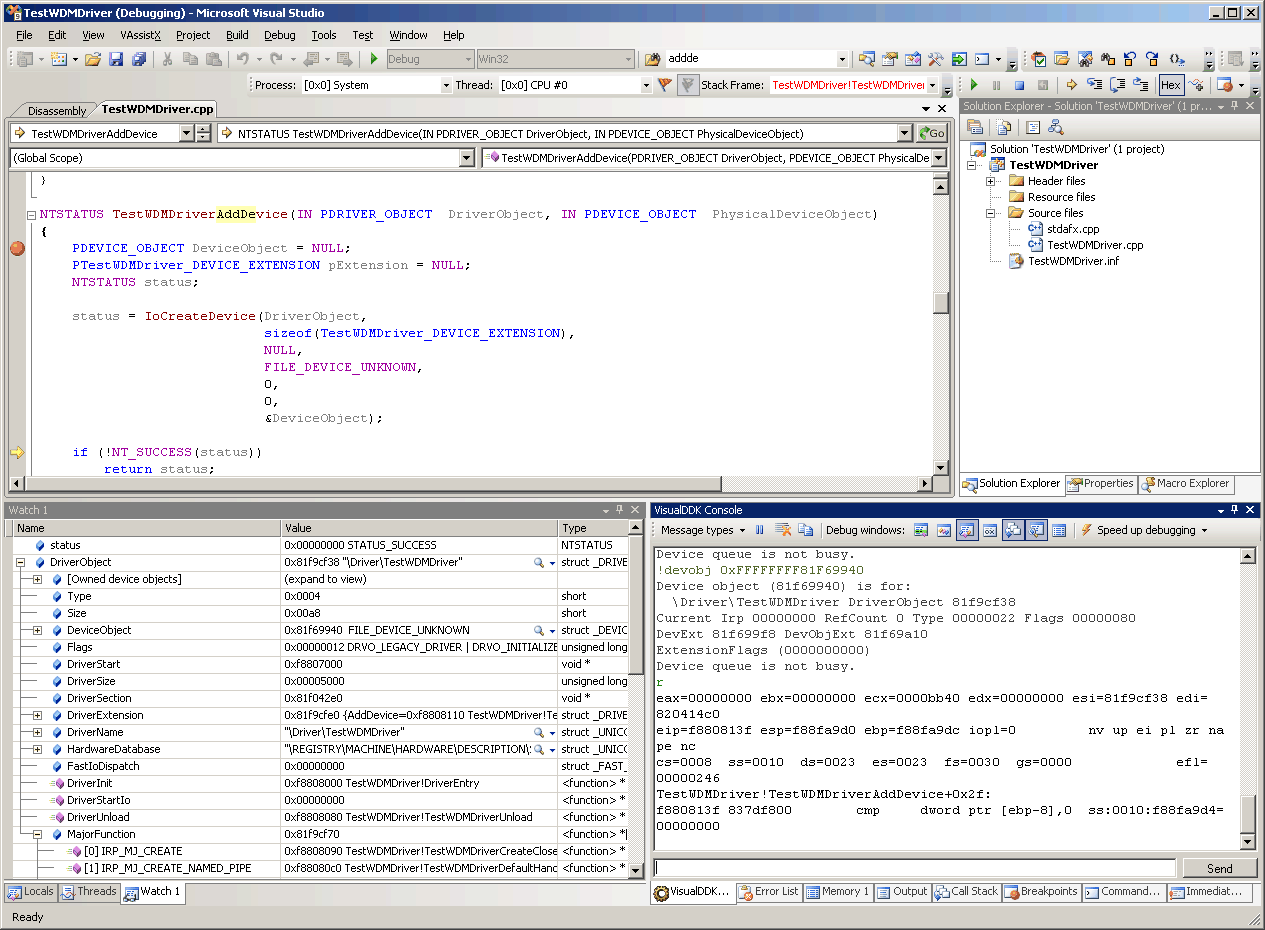 (click to enlarge)
This is the
Driver Wizard
window, allowing you to create new driver projects directly from Visual Studio IDE: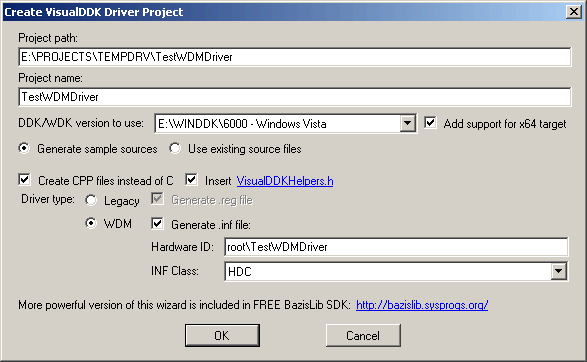 This is the Visual Studio watch window illustrating, how the Expression Visualizer works: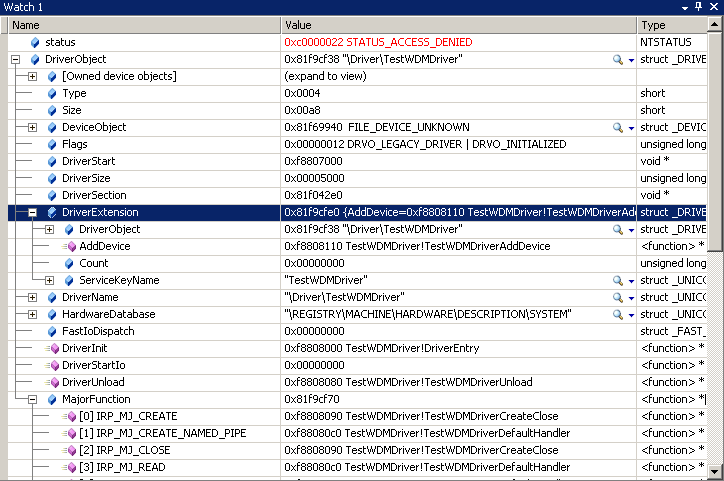 This is the
VisualDDK Launcher
setup dialog that allows selecting, how exactly is your driver copied to remote machine and launched there: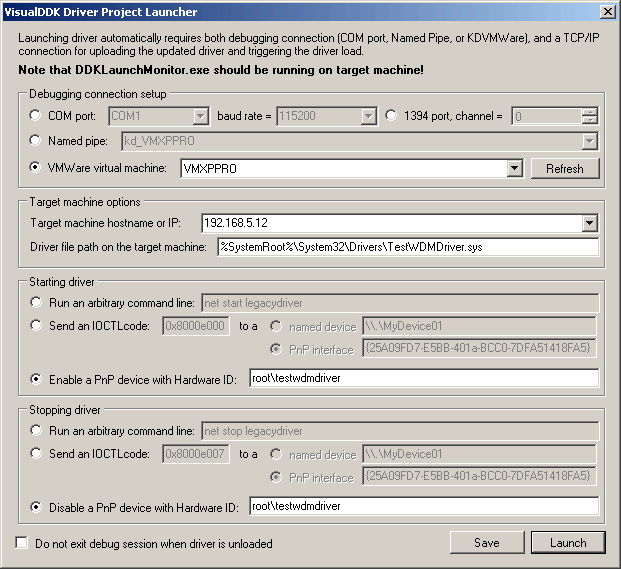 Bugs
Please do not hesitate to report all found bugs (please create dump files using Visual Studio) via the SysProgs.org Forum.